BEST DATA-BACKUP SOLUTIONS FOR ANY FIRM
We've all been there… Working on a document for 6 hours straight and sweating off your last drop of energy until - bam! Your computer freezes, and all your hard work is suddenly gone. All you can think about is why haven't you saved your all-nighter art piece or, even better, saved it and backed it up every hour or so. We have a simple tip that you all already know: store your documents and data regularly. But are there any other specific solutions that will work best for you? Read our guide to see the best Data-backup solutions and decide what fits!
Businesses that seek a large variability of features and options should definitely consider Acronis. Despite the fact that this data backup solution can get pricey, Acronis provides syncing and sharing options as well as mobile-device, external-drive and social-media backups. Moreover, it sends your data to a local drive and the cloud and includes ransomware protecting software, an antivirus feature, a vulnerability scanner, and a bootable file-restoration instrument. 
 (Image credit: Acronis)  
When searching for reliability and transparency, users often opt for Veeam. This backup service provider fully exposes where exactly data is going and rarely fails. Additionally, backups happen automatically and grant clients plenty of freedom with personal customizations - from setting up copies to selecting an appropriate backup procedure aligned with your business goals. This software supports files from a local NAS or a Veeam Cloud Connect repository - both extracted from virtual and physical devices.
 (Image credit: Veeam)
Are you interested in this solution? Check out our Veeam backup and recovery service, or ask our experts for more info.
If you're an individual or a company looking for an affordable file backup service, Ease Us Todo Backup may be your kind of guy. This tool offers both a free and paid software version available on Windows and Mac. Easeus users have access to an advanced range of features enabling customization and a regular backup activity depending on your selected category.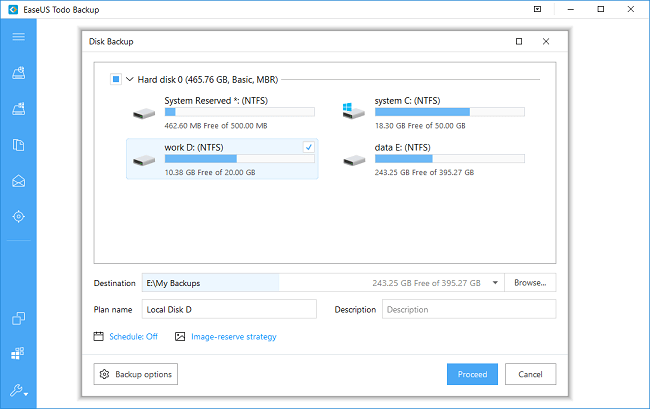 (Image credit: Easeus) 
Another cheap backup software solution is called Backblaze. This cloud-based tool offers benefits such as unlimited storage space or quick and easy use available for personal online backups to enterprise-scale data storage solutions. Although many people choose Backblaze thanks to the price, it does not provide users with multiple-device plans and cloud syncing. 
(Image credit: Backblaze) 
If you're ready to store your files safely, Paragon Backup & Recovery offers the option to backup either individual files or the complete system. This easy to use software is flexible and provides assistance through the Create Backup Job wizard. For users who only need a basic backup and restoring tool, a free version is available.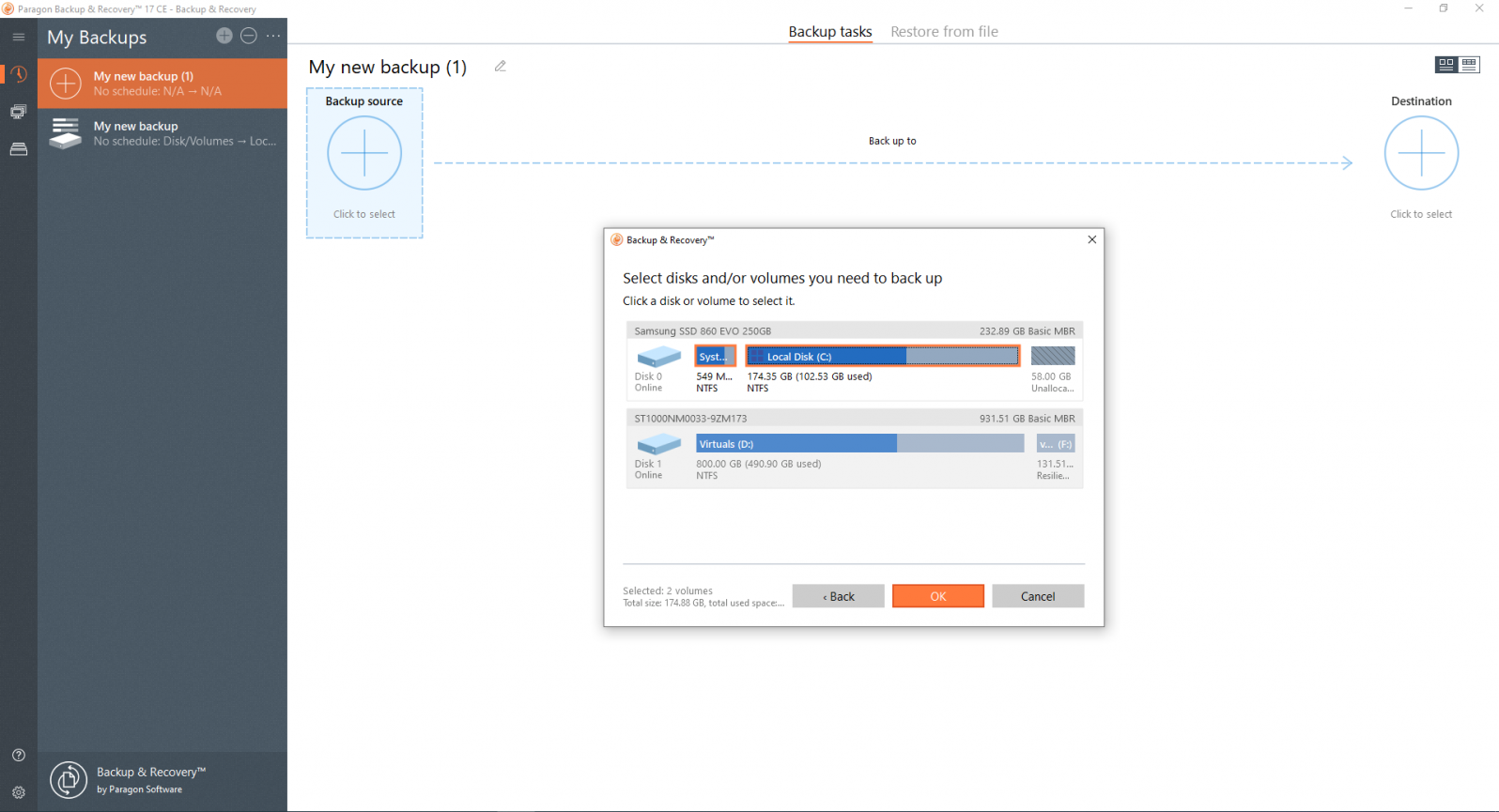 (Image credit: Paragon Software)